September was a month! A month partially obscured by the fog of depression, but still a month.
Buster and I have been playing so much Pokemon Go now that I considered giving it its own section in this round-up, but for now it'll remain a bullet point. I turned 29 in September, and decided I wanted to spend that weekend circling my favorite Pokestop route around a local park since Colette wasn't playing at any of our theaters and my insomnia has me too exhausted to do anything more substantial.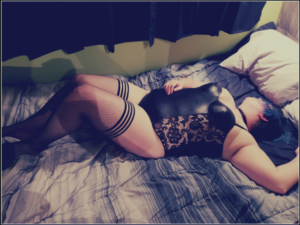 We bought some cheap lingerie earlier this year, and Buster spoiled me by putting some on and letting me pump their clit and spit in their mouth before forcing them to orgasm with our Magic Wand Rechargeable. Happy fucking Birthday to me!
Out of the Toy Chest
❤ For my birthday, we picked up several things from SheVibe: Spartacus Broad Nipple Clamps, Tom of Finland Locking Chain Cuffs, Temptasia Clit & Nipple Pump, and some Sliquid Sassy. Later in the month, we grabbed a few more from Peepshow Toys: Naughty Heart Candy Plug, Heart Impact Paddle, XOXO Paddle, and a bonus Tiny Bouchon Plug. Not bad for a $110 total budget.
❤ Holy fuck, I'm pretty sure the Temptasia Clit & Nipple Pump is our new favorite sex toy. It's been useless for nipples (so far, but we're still experimenting with it!) but pumping Buster's clit has been an Experience. The pumping itself is intensely pleasurable, and having the deliciously exploitable combo of easier access and heightened sensitivity in the aftermath… mmm.
❤ Peepshow Toys sent me the Addiction Ben and Sensuelle Baelii for review. Ben is a fun, somewhat squishy dildo that serves as a cheap dupe for a Bad Dragon toy. Folks have some strong feelings about the obvious concept theft, but since this is a financially accessible fantasy toy, I'm biased and thus feel neutral on that front. (Sorry, y'all.) The Baelii is proving to be a very perplexing toy… I'm definitely not a fan of it so far. But that's why I take my time with reviews.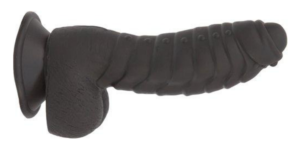 ❤ September was our first full month with the Traveler and Couples models that Satisfyer sent us. I'm really in love with the Traveler, and used it a lot in September despite earlier protestations that I'm too loud with it; with practice, I've gotten less audibly reactive. Go me!
Into the Bedroom
❤ Before the Supreme Harness tore beyond use (read my thrice-rewritten review here), I had Buster lay down with their wrists cuffed to their collar and the Satisfyer Couples situated for hands-free stimulation (since Buster's one of the lucky few whose body is perfect for that.) With their head hanging off the end of the bed, I forced them to deepthroat the Vixskin Mustang – my favorite dildo for vigorous blowjobs since its soft head and less imposing girth make it a little less jarring – upside-down while I smacked and kneaded their tits. Probably the hottest sex I've had this year, because I'm a bully of a dom who loves the sound of gagging.
Continue reading Happy Birthday Betty and Mewto Raiding | September Favorites